AJ Motion is offering a FREE edge and wax on junior skis (just sizes 70cm – 140cm qualify) from October 20th to 27th.
Only two per household please!
Typical turn-around time is less than 48 hours, but will depend on our current workload. Base work is not included, but can be quoted when you bring in your equipment.
We are also happy to offer 50% off on pre-season binding safety test and adjustments, as well as more in-depth tuning services that may be required. These would include stone grinds, base work, etc.
This offer is only good at our Sandy location at 1956 East and 9400 South. Please call with questions 801-523-9108
We strive to offer the best winter sports rental experience in Utah through the fastest, most friendly process in the industry, and very diverse equipment options for most winter activities.  We also offer great options on many necessary accessories aimed at improving the performance and overall experience of our customers.
TUNING SERVICES
Our fully trained and certified staff will make sure you have your equipment (and ours) prepared in the condition you expect.  We know what a difference properly tuned equipment can make and offer the options below for you to decide what level of improvement you require.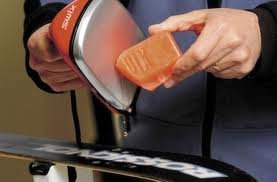 SUPERIOR TUNE –$40 Includes belt grind to base, stone grind to base, sharpen edges, de-tune tips and tails, and complete hand hot wax.  P-tex and base work will be quoted in advance.
BASIC TUNE –$25 Includes belt grind to base, sharpen edges, detune tips and tails, and regular hot wax.
EDGE & WAX –$20 Side edge grind and regular hot wax.
HAND HOT WAX –$10 Iron, scrape, and buff the right wax for the current conditions.
SKI BINDING MOUNT –$40 Includes mounting ski bindings to brand new skis, and binding function test.
SKI BINDING REMOUNT –$45 Includes mounting ski bindings to ski which have had bindings previously mounted before, and binding function test.
DEMO SKI PURCHASES
Try before you buy, then get a great deal on a lightly used ski. If you are interested in this option please inquire with the shop manager.
SEASON RENTALS
If you know you are going to go up at least twice per month then ask us about our season rental option which includes necessary waxing and tuning throughout the season
SNOWSHOES
A great option to enjoy the outdoors on several great hiking trails in multiple locations.  Just ask us for some ideas on where to go!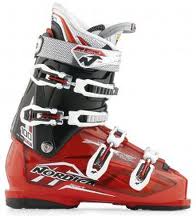 SKIING
We offer newer equipment for all skiers ranging from beginning junior and adult packages to several new expert demo ski options.  NEW boots this year from Nordica, Tecnica, and Atomic combined with expert fitting help offer the most comfortable experience on the mountain.
SNOWBOARDING
All new rental boots feature the Boa system for the easiest and best possible fit.  Many new boards from Never Summer, Head, Atomic, and Contract help all levels enjoy their day.