TOP 10 REASONS TO SEASON RENT
We think you should season rent instead of buy and here's why:
---
Our customers learn that we are their Ski & Snowboard Industry partner, all season long, not just when they pick-up. With over 10 years of serving the Wasatch Front as AJ Motion Sports, we are passionate about the industry, and enjoy doing business with our neighbors here in the snow.
We are proud to provide the nicest, cleanest, & newest season rental equipment in Utah. Combine our awesome equipment with a management team with decades of Ski Industry Experience, & an incredibly passionate caring staff, and you'll get the 5 Star Experience AJ Motion is known for.
---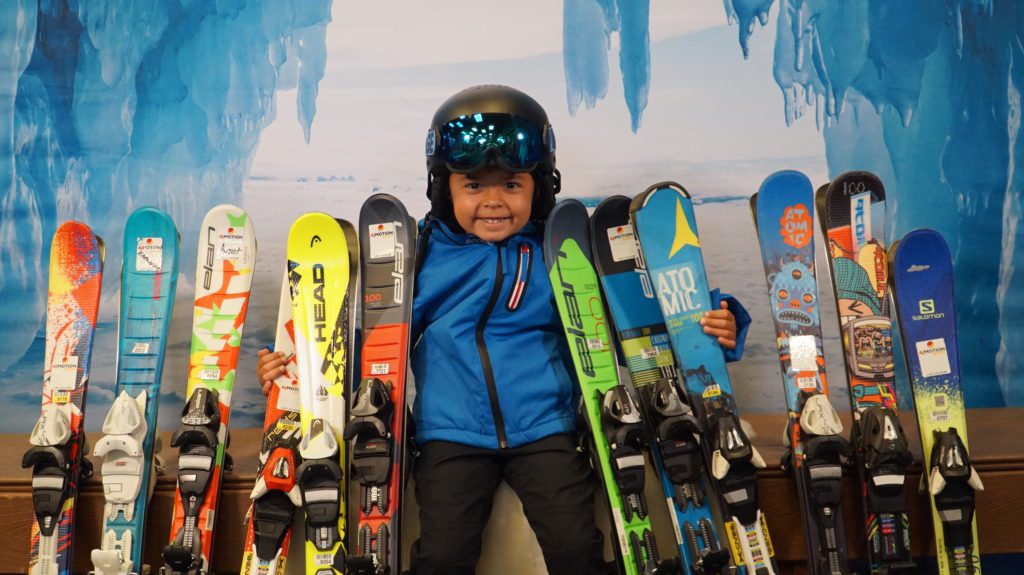 Why spend all your budget on Lift Tickets & Passes, and then not get the most out of the equipment you're skiing on? Take advantage of newer technology, specifically designed to make skiing more enjoyable, without draining your wallet!
---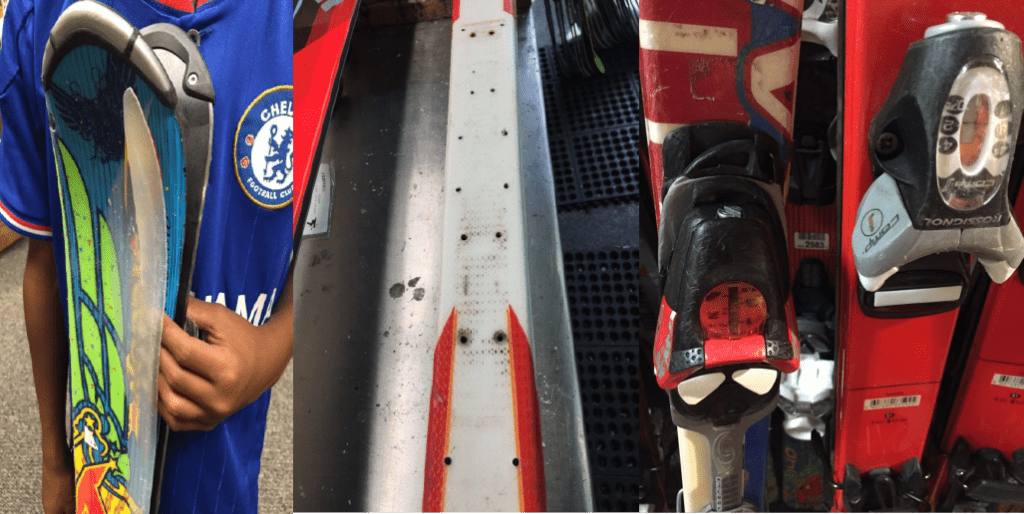 If you buy used equipment, there are no guarantees! Skis require consistent maintenance. Improper care of skis can lead to problems hard to notice when buying 2nd hand like, de-lamination or a compressed edge. What if the binding is no longer indemnified by the manufacturer? What if your boots aren't compatible with your binding? What if your ski has been mounted too many times and you can't replace the bindings? Are you purchasing a ski still safe to use? What if your ski is too short, too long, too wide, too heavy? What if your skill level increases and you no longer enjoy your equipment? Season rentals help you avoid all of these concerns!

It's obvious Season Renting is cheaper than purchasing new equipment, but season rentals are typically cheaper than buying used equipment too! Do the math on renting a New Demo Ski, Performance or Super Comfy Boots, & Composite Poles (Only $199), + add in the included monthly tune, every month, for 4-5 months. Now look online at the best deals & tuning services, you can find. In most cases you'd have to rent 3-4 years in a row to pay for that equipment, which would be 5-6 years old & outdated by that time.
---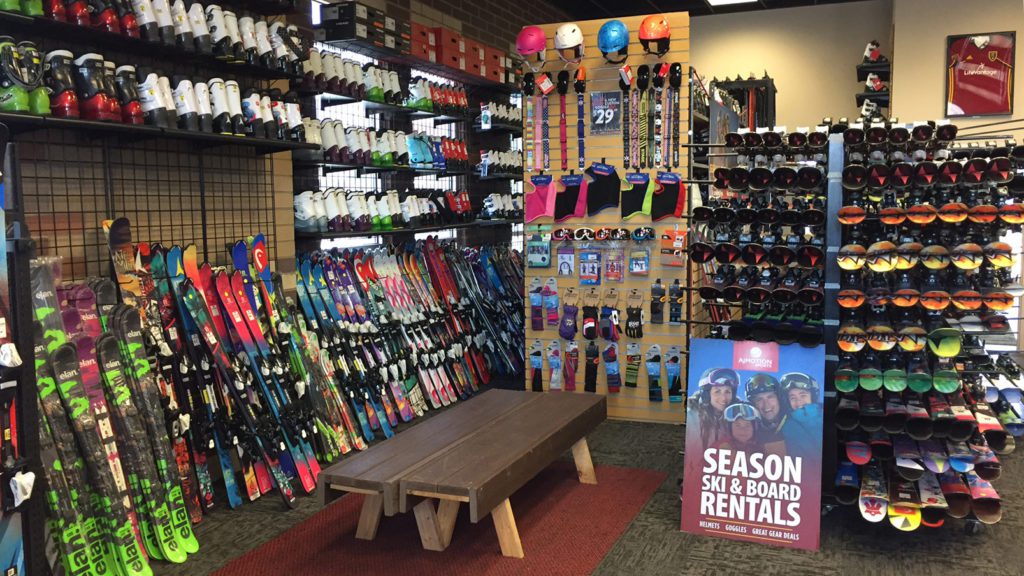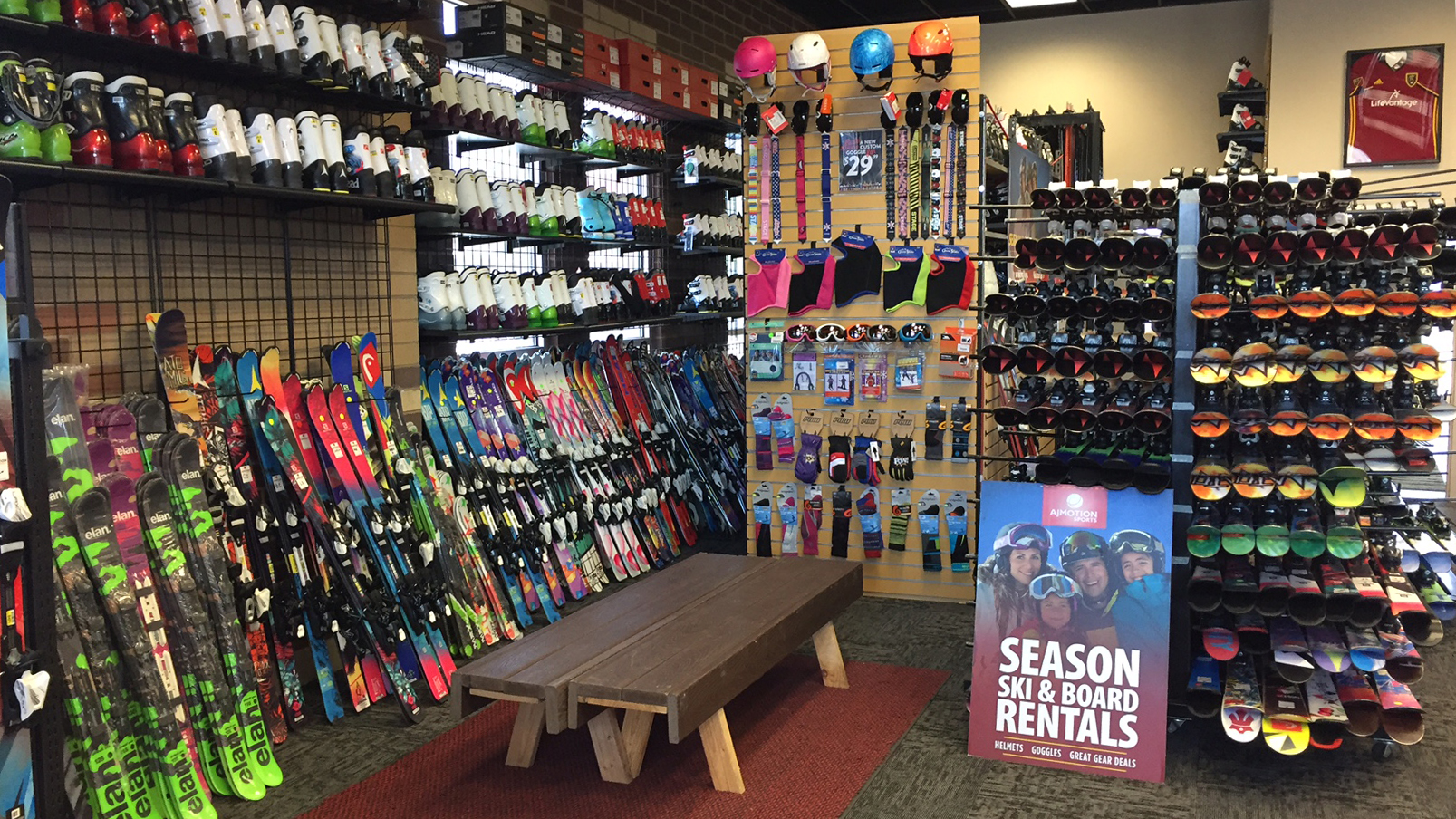 We can sell anything & anything we rent is for sale! Our prices are better than our online competitors + no shipping! If you truly want to buy skis, why not rent for the season to make sure you love the gear you're going to buy?
We still sell many skis each year, and sometimes it makes sense, but most times season renting is definitely the way to go!
---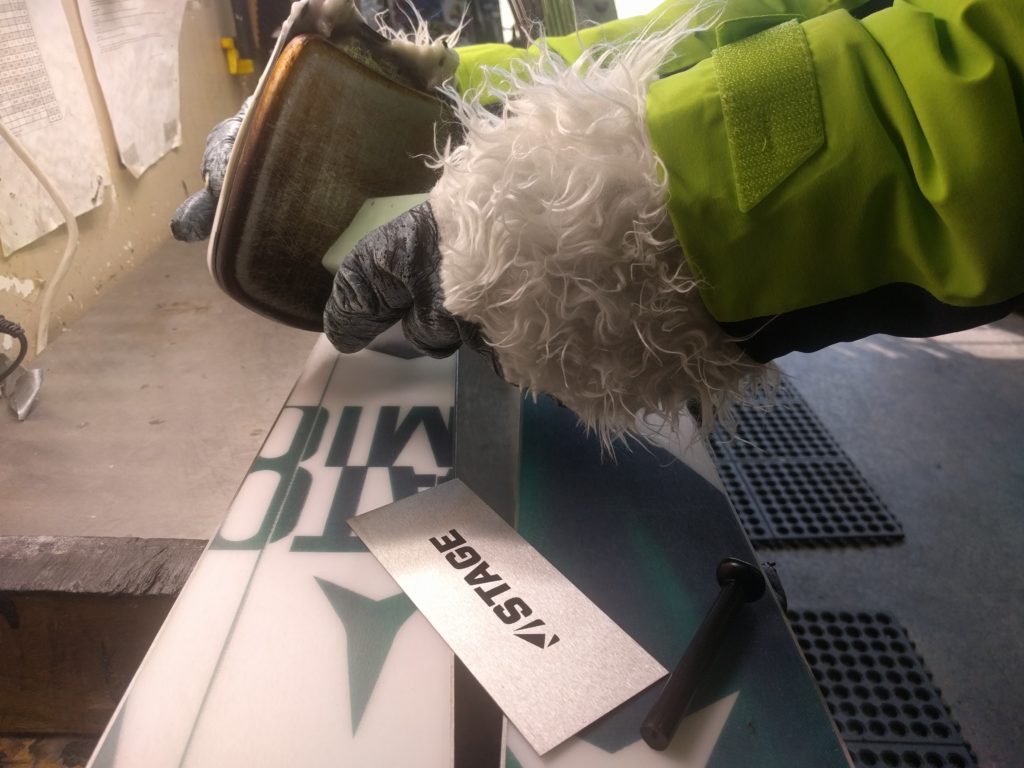 Having dull edges and dry bases makes skiing much less fun, but tuning your skis every month can get expensive! For our season renters, monthly basic tuning is complimentary with a 48 hour notice! Properly tuned equipment makes a drastic difference on the slope.
---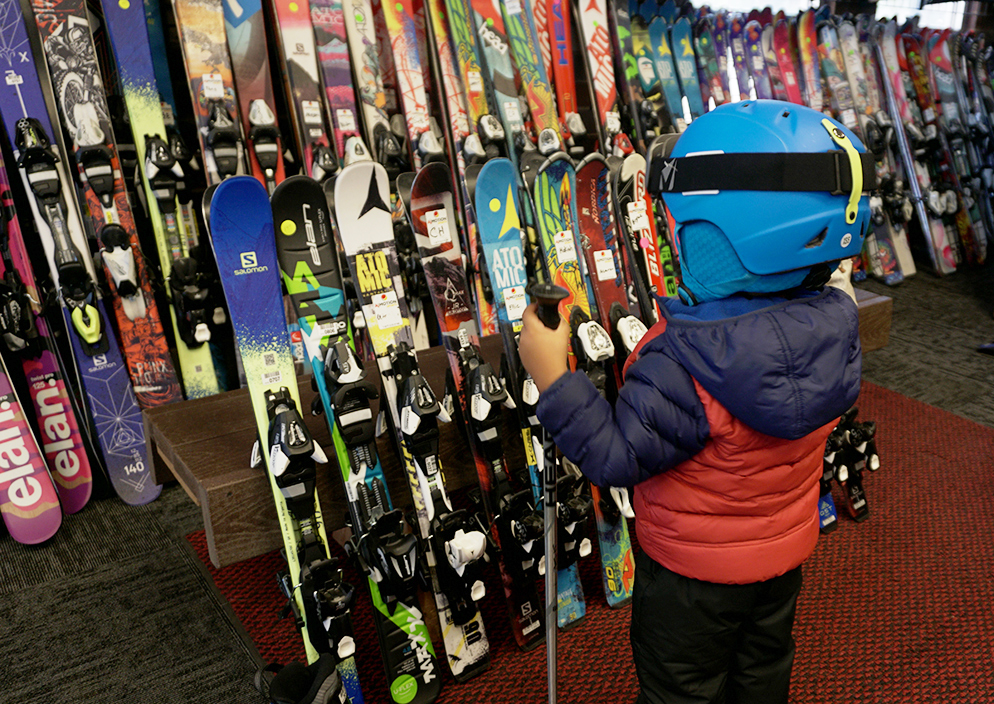 Kids grow fast, and often outgrow their skis mid-season! We offer a FREE EXCHANGE mid season for all our season renters. We do hundreds of exchanges every year for our season renters! We also do hundreds of mid season UPGRADES, for skiers who have improved their skill so much during the season, they need better skis. Upgrading your package is as easy as just paying the difference! No hidden costs, no fees.
---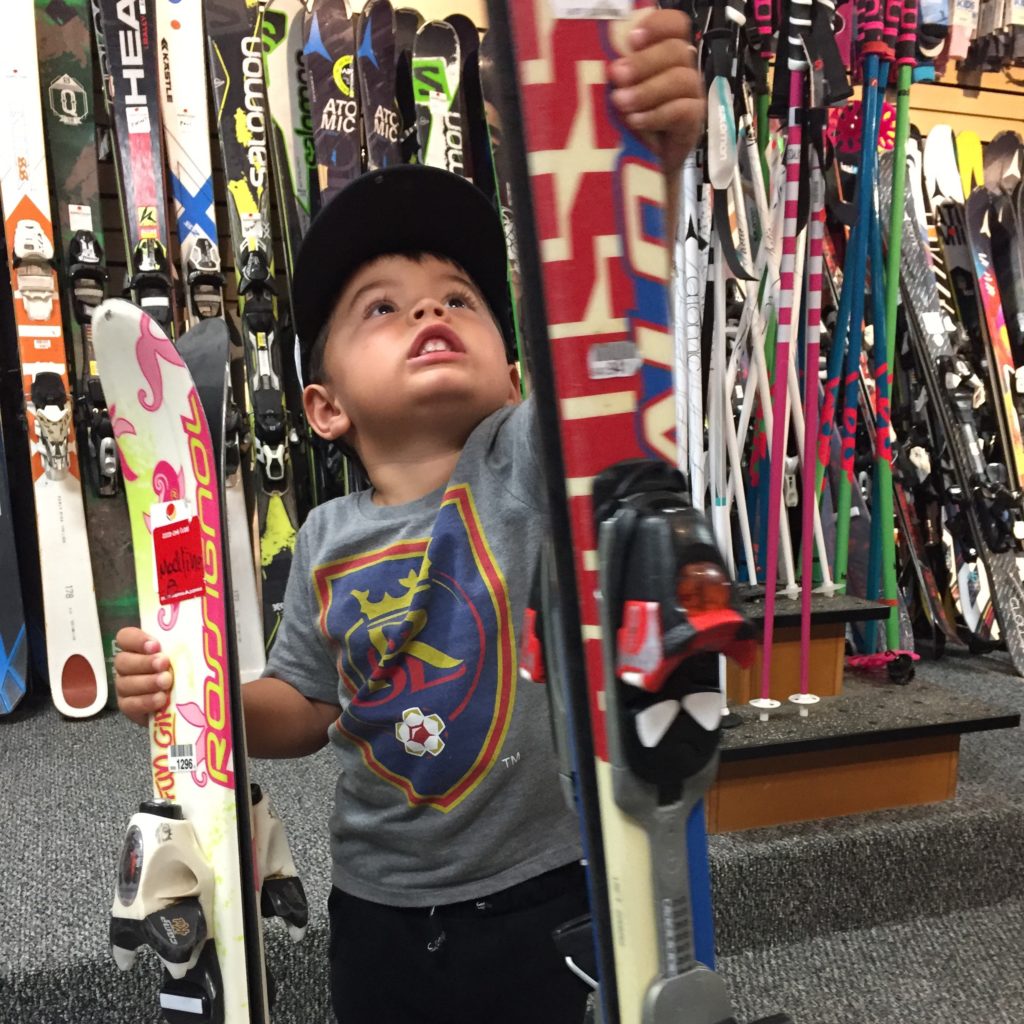 Having the latest & greatest gear is extremely important for those new to the sport and those looking to improve their skill. If your skis do not match your skill level (too soft, too skinny, too wide, too short, too long), you will hold yourself back from your natural potential. Even a boot that doesn't fit correctly or isn't the correct stiffness will hold you back.
---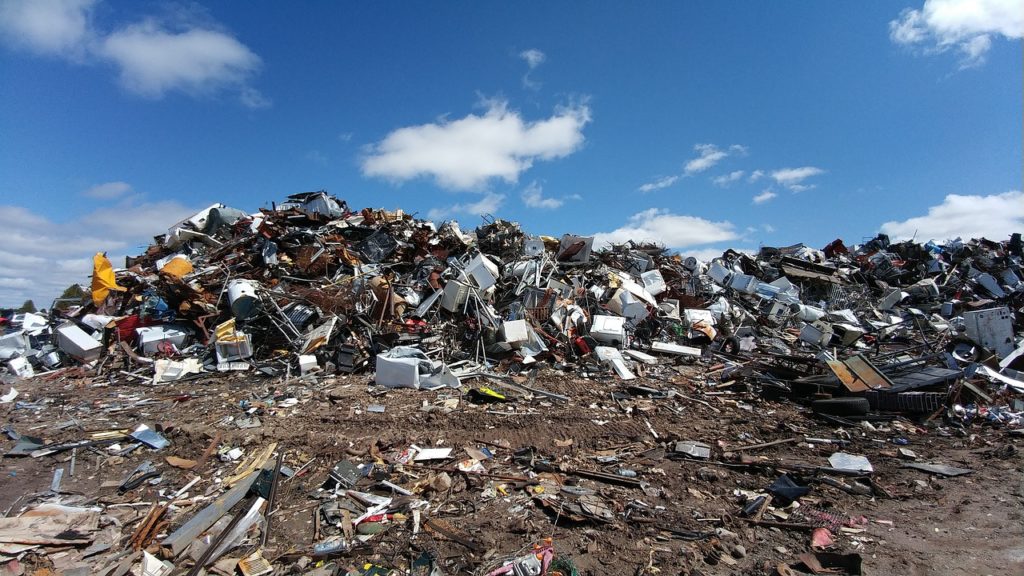 Most avid skiers are familiar with the classic garage set-up with aged & outdated skis stacked up in the corner. Nothing happens with this equipment year after year and it is wasted! You'll feel guilty for wanting to buy new gear, but know your old gear is no longer safe to use. This creates unnecessary waste for our planet & your wallet.
---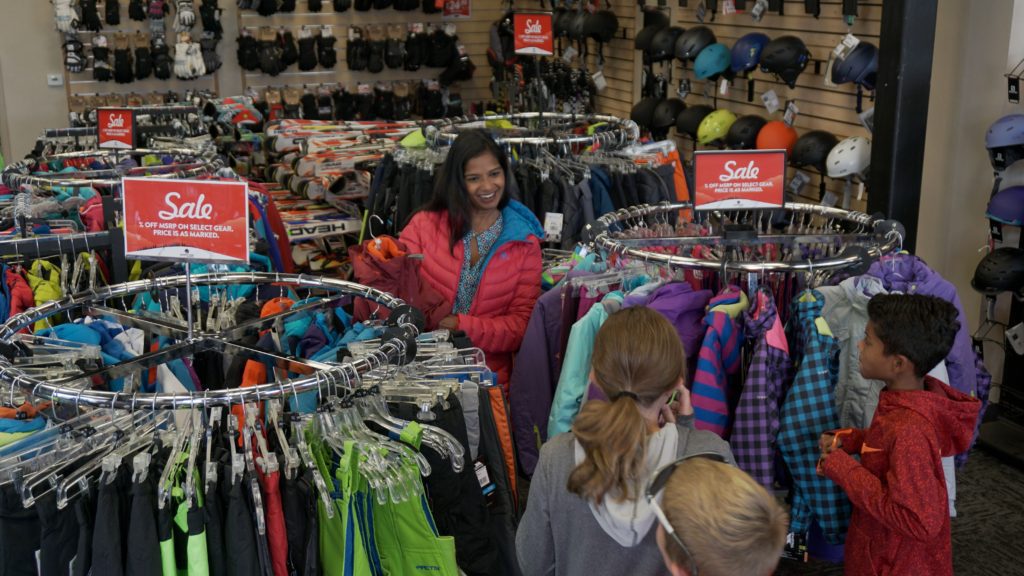 Season Renters get 20% off MSRP on all Merchandise, all year long, as often as you want! We stock a huge selection of Helmets, Goggles, and Ski Clothing, for all ages!
---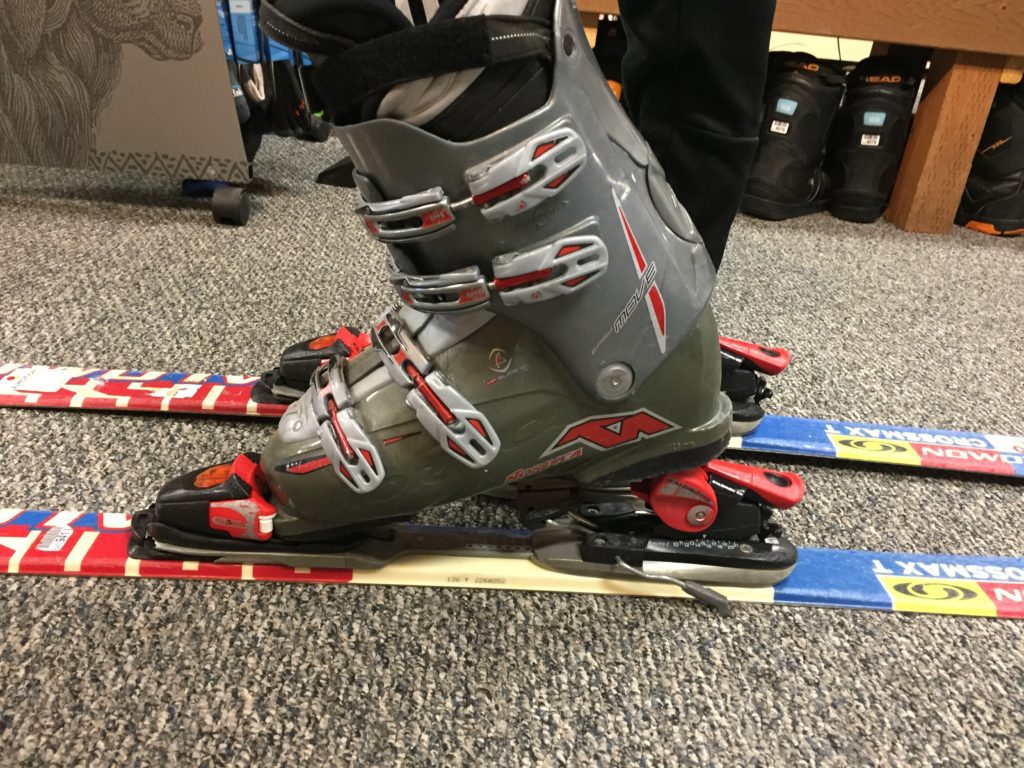 It's easy to cut corners & make guesses on the correct settings for your ski bindings & boot adjustments. The process of ensuring your equipment is safe to use can be very overwhelming! Do you know if your bindings are indemnified by the manufacturer? Is your DIN set correctly? When was the last time the binding release was tested? Are your boots and bindings compatible? Is the toe height set correctly? Are your boots at the correct lean? Are the buckles adjusted correctly?
---