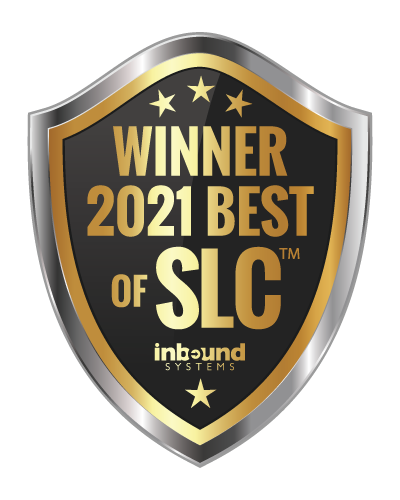 Pick up as early as Labor Day and return the following April/May (Snowbird Skiers: Keep your equipment until Snowbird closes!)
Stop by once-per-month to drop off your equipment for a FREE TUNE and pick-up any Merchandise for 20% OFF MSRP
Please Note: Season Rentals are for UTAH Residents ONLY. Please bring a VALID ID, Current College ID, or Proof of Residency.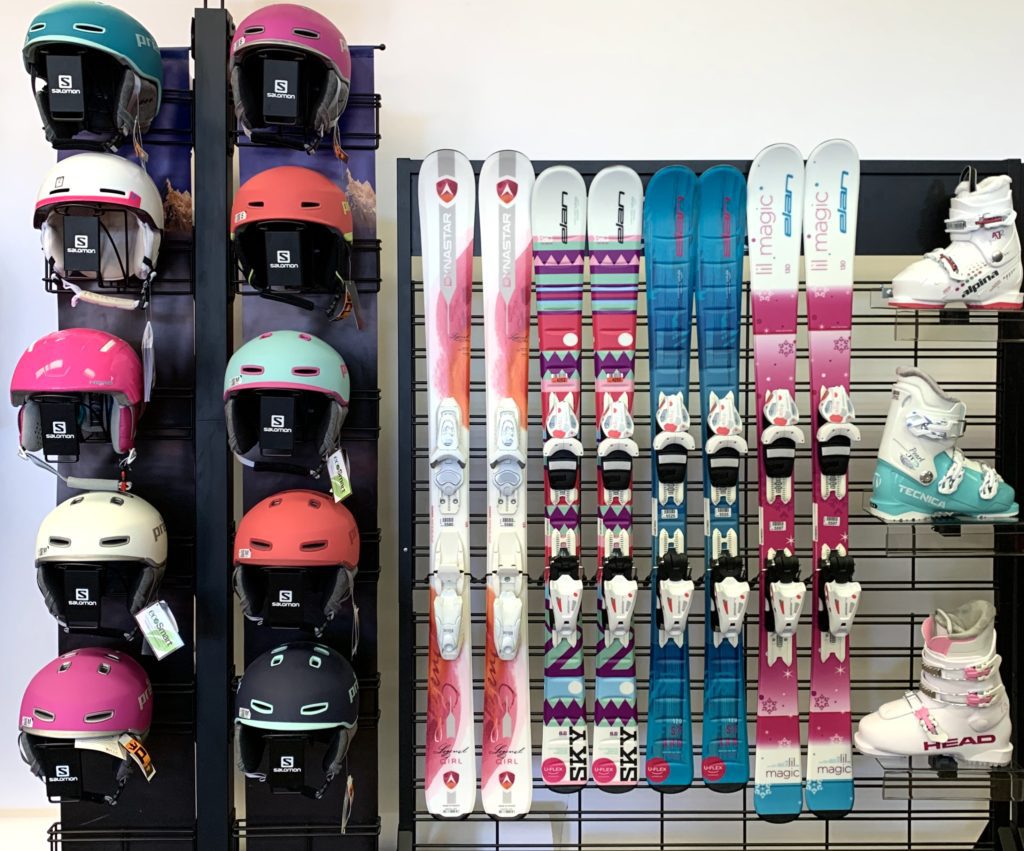 The
Newest
&
Best Gear
in
Salt Lake
At AJ Motion Sports we seek out the best skis on the market and pride ourselves in offering the newest & greatest equipment. Every year customers tell us our skis are newer & nicer than our competitors.
We offer a variety of high quality skis from Atomic, Salomon, Head, Nordica, Elan, Kastle, Dynastar, & More.
We carry a variety of ski boots ranging from 50 flex to 120 flex from Atomic, Salomon, Head, Nordica, Alpina, Roxa, & More!
We offer a variety of awesome snowboards from Head, Burton, Never Summer, Salomon, & Arbor!
We carry snowboarding boots from Burton, Vans, Simmons, Head, Salomon, & More!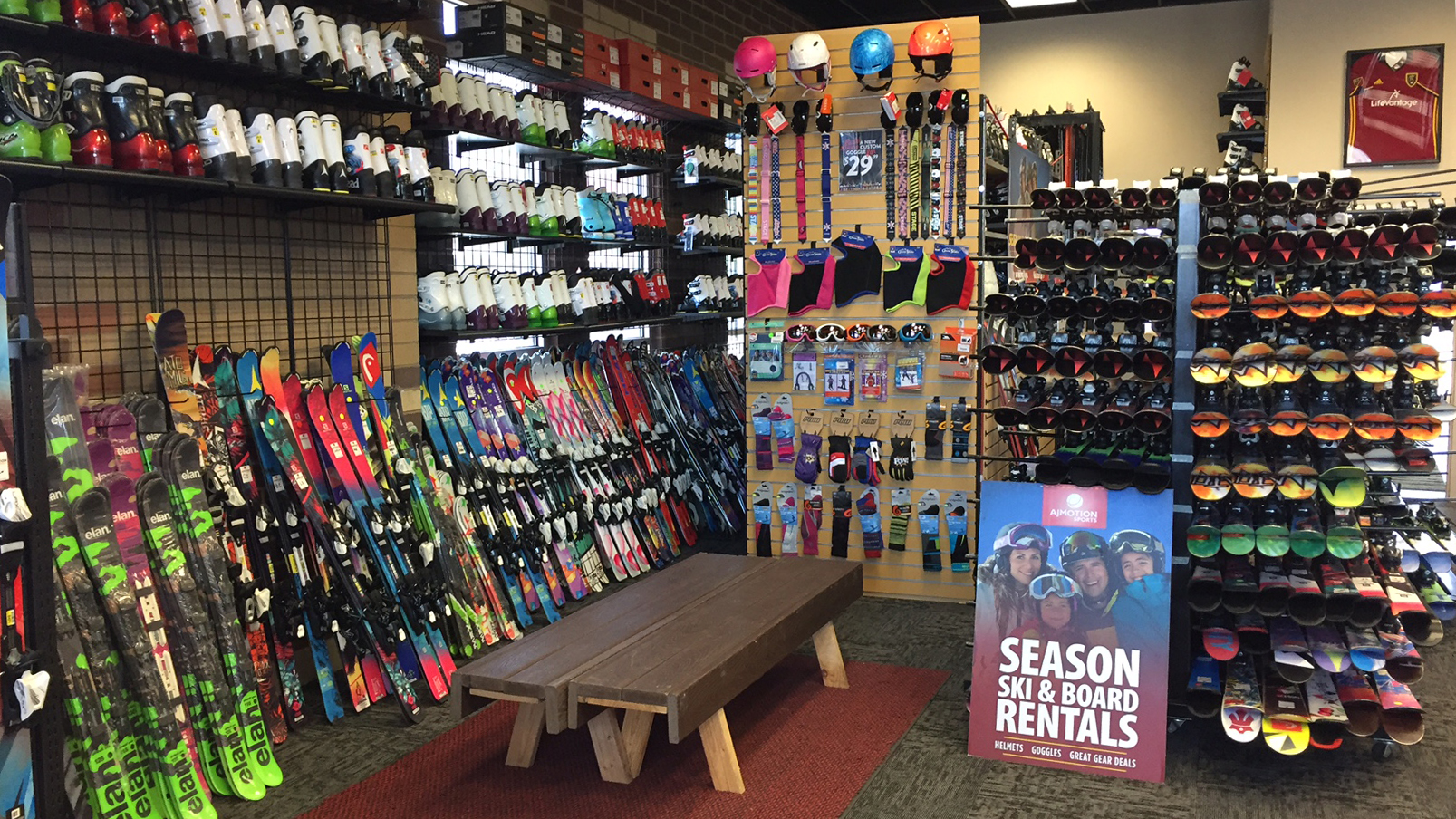 We have the largest variety of

Skis

&

Snowboards

to season rent in Utah!
We have Kids skis, Beginner skis, Park & Pipe skis, Twin-Tip skis, Powder skis, Demo skis, Reverse-Cambered skis, Carving skis, & more! We offer Beginner snowboards, Intermediate boards, All-Mountain boards, Powder boards, & Demo boards!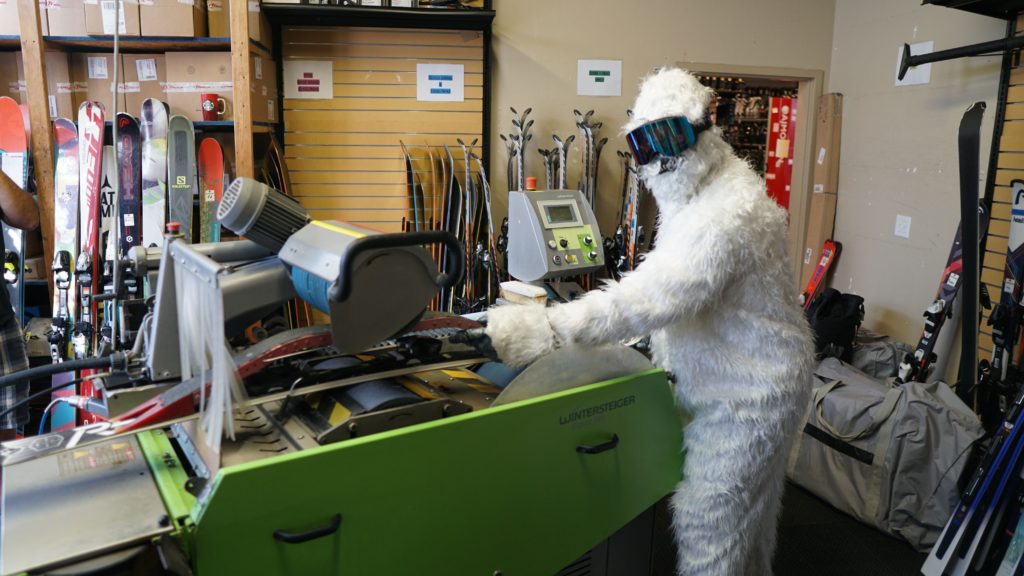 Keep Your Season Rental Gear Fresh with

FREE Monthly Tunes

!
Once-per-month drop your season rental off with us and we will clean any corrosion/rust, sharpen the edges, and apply fresh wax appropriate for the conditions. Season renters also get 20% OFF Merchandise (MSRP) and Personal Tuning!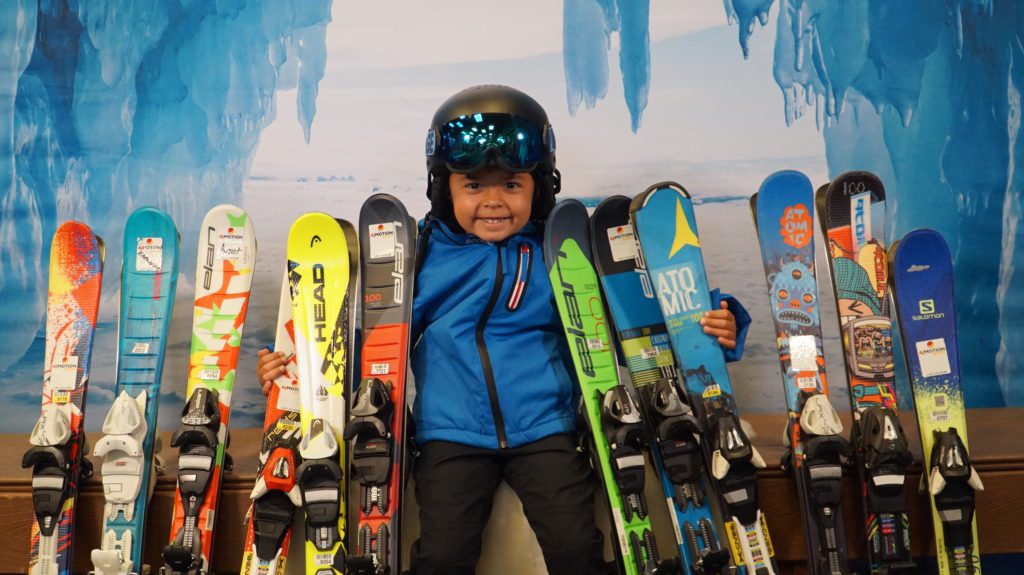 SEASON RENTALS START LABOR DAY WEEKEND!
We start renting Labor Day Weekend and continue while supplies last. Stop by anytime in September for the best selection and newest gear! We rent our newest and nicest equipment first. Labor Day Weekend we offer a limited selection brand new skis & boots.
Our selection is first come, first serve! We do not accept reservations, hold equipment, or take pre-payment for season rentals.
MORE DETAILS
Policies, Forms, & Details:
Download Season Rental Agreement — Get More Details on Season Rentals
Rent skis and snowboards for your family for the entire season. Keep the equipment at your residence, no need to stop by the shop every ski morning. Perfect for children/teens who outgrow equipment every year.
Reminder – Season Rentals are only offered to LOCAL RESIDENTS & STUDENTS STUDYING IN UTAH. Please bring a Utah ID or Current College ID.
Ski Package Includes: Ski boots, Bindings, Skis, & Poles.
Snowboard Package Includes: Snowboard Boots (Lace or BOA), Snowboard Bindings, & Snowboard.
Get $20 off your rental package by bringing your own boots!
Boots must be safe to use & in functioning condition. Our Trained & Certified staff can let you know if your boots are still safe to use.
Boot Only Rental
Please read the following information carefully:
If you wish to ONLY Rent a Boot but use your own skis:
You MUST bring your skis in at the time of boot fitting & drop them off with our Technicians. Our Certified Staff will perform a Mechanical Function Binding Test. Not all ski bindings are indemnified. If your ski binding is no longer indemnified by the manufacturer, we will be UNABLE to complete the test, and we will not rent you boots. The cost for a binding test is $20, on-top of your boot rental, and typically has to be left for 24-48 hours depending on demand. Regardless if your test fails or passes you will still owe $20 for the labor of the test!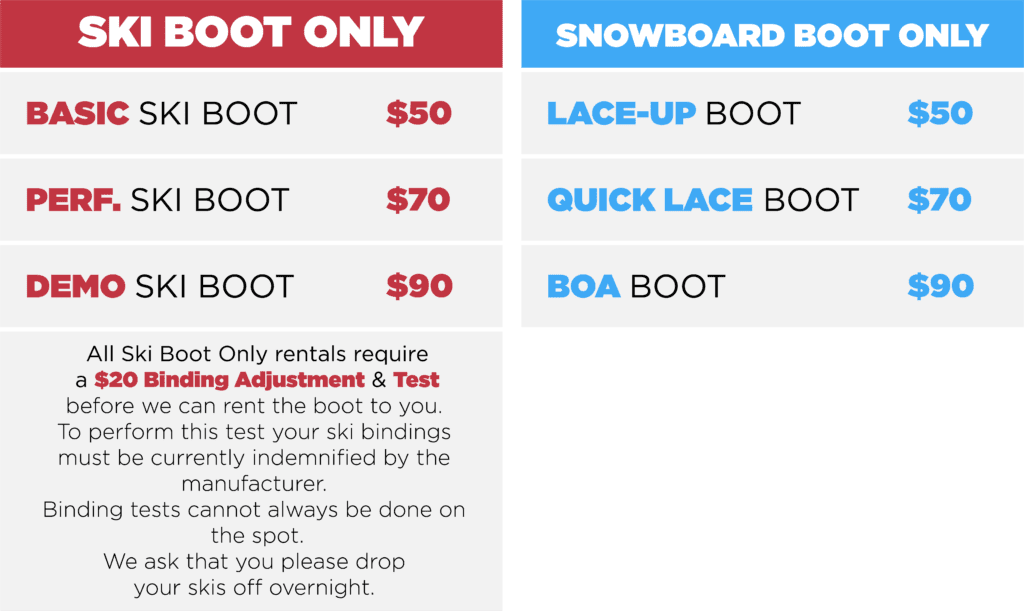 ---